In 2009, my Dad roped me into attending summer school to prepare me for SSS2. Unluckily for my cousins, my Uncle cued into the anointing and soon, we were one big grumbling family walking to E.H.J summer school every morning. The only positive thing about those classes were the girls. There were girls and you probably don't understand why I'm this excited about girls so allow me explain: I attended an all boys school, a seminary to be exact.
Now that that is clear, there was this beautiful girl; Sandra Oyem. She was beautiful and she understood maths. I till date, do not know what is more arousing than a religiously beautiful female that can comprehend numbers… Its like a plate of Beans with Dodo, Kpomo and Dry fish.
I couldn't talk to her so I joked my way around class with hopes that she'll cast a glimpse my direction and well, I did get attention but no, it was not Sandra.
On the other hand, Rex my cousin worked magic. With his pink lips, upcoming biceps and not so poetic Lagos pick-up lines, he became biblical Peter; casting his net into the lake upon the command of the lord and pulling out surplus… "Lord why? Why me? Haba, pity me na God. Abeg, sprinkle small pity inside my matter abeg"
One day, I went crying to Storm, my elder sister and she looked at me then she said "You're handsome but you don't believe it. Until you do, You'll never get the girl". Well, I never believed it until very recently.
Fast forward 7 years later… Hi, my name is Ishoyor and well, my girlfriend hates maths just as much as I do but she's incredibly intelligent, absolutely smart, maybe smarter than I am and she's drop dead Sexy or Beautiful… Whichever you deem appropriate and what did she tell me? "You're handsome and the fact that you don't know it makes you even more…" Okay, we're not here to talk about my being handsome… that's gist for another day.
Confidence.
In 2011…myself and Edmund Jabiz would sit and watch Fabiano, Olisa, Saviour, Umejesi, Wilfred and even Sunday 'Long Head' Odey flaunt their girlfriends and we'd be like "When we go reach there na? Chai…
Believing in yourself is sometimes all you need to succeed. No external infleence, no multi million naira capital, no sure bet ticket or tickets as your case might have reach, no professional tips to success. Simply believing in tiny little you is all you need to do wonders.
This are my first words to you in 2017… Believe in Yourself. Trust that you can get 'the girl', trust you enough to know that you can do anything you set your mind to achieving. Who knows, maybe Sandra just wanted me to say hello from my side of the classiverse? A little confidence might have done the trick… A little confidence could do your trick.
Happy 17 folks… May the force and odds evenly be in our favor.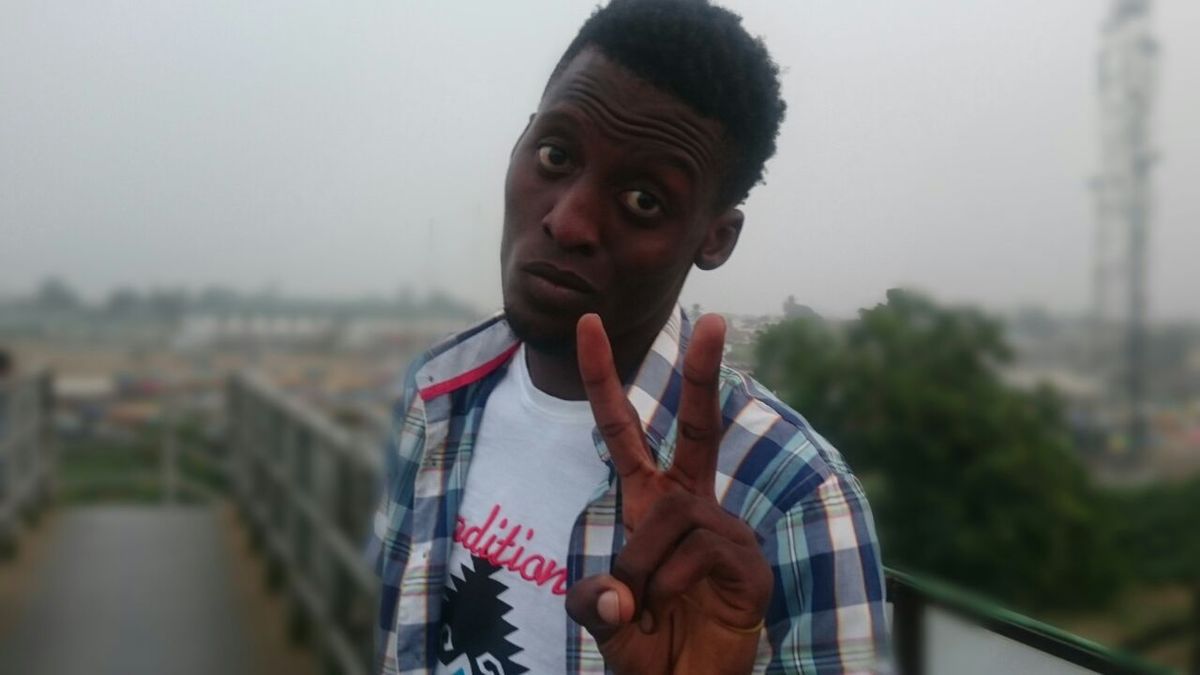 #Peace.
#Pavesiloni.
#Ishoyokpelor.